About
Learn What Makes Our Course Great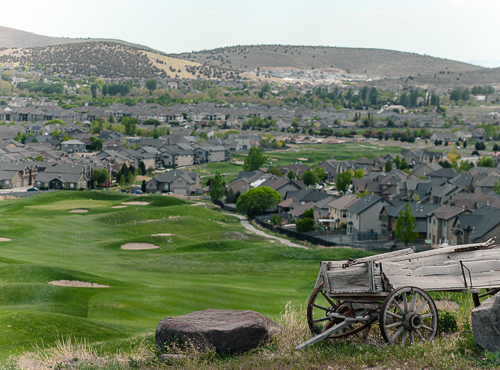 Hole 1
Hole: 1    Par: 5    Handicap: 13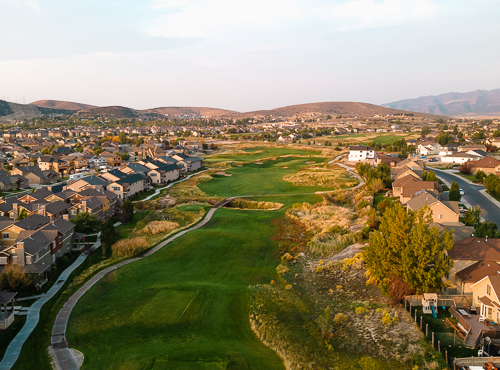 Hole 2
Hole: 2    Par: 4    Handicap: 3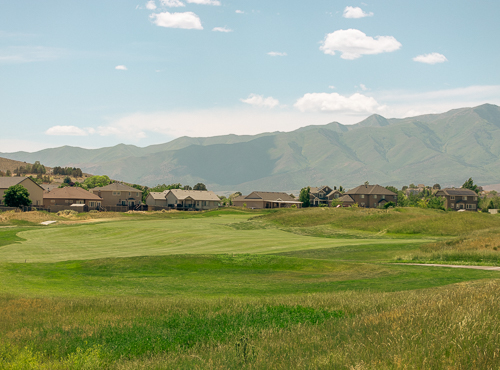 Hole 3
Hole: 3    Par: 4    Handicap: 17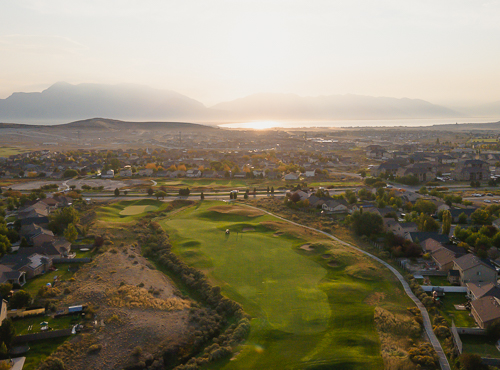 Hole 4
Hole: 4    Par: 4    Handicap: 1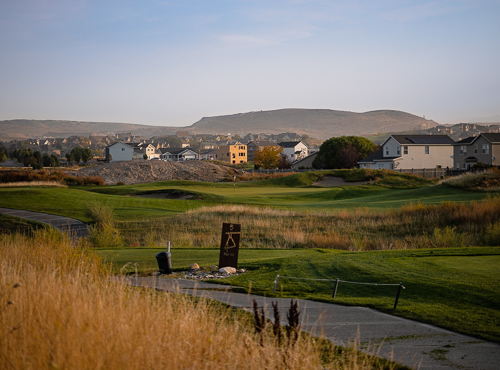 Hole 5
Hole: 5    Par: 3    Handicap: 9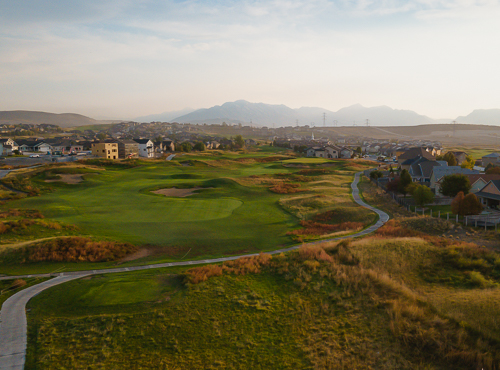 Hole 6
Hole: 6    Par: 4    Handicap: 5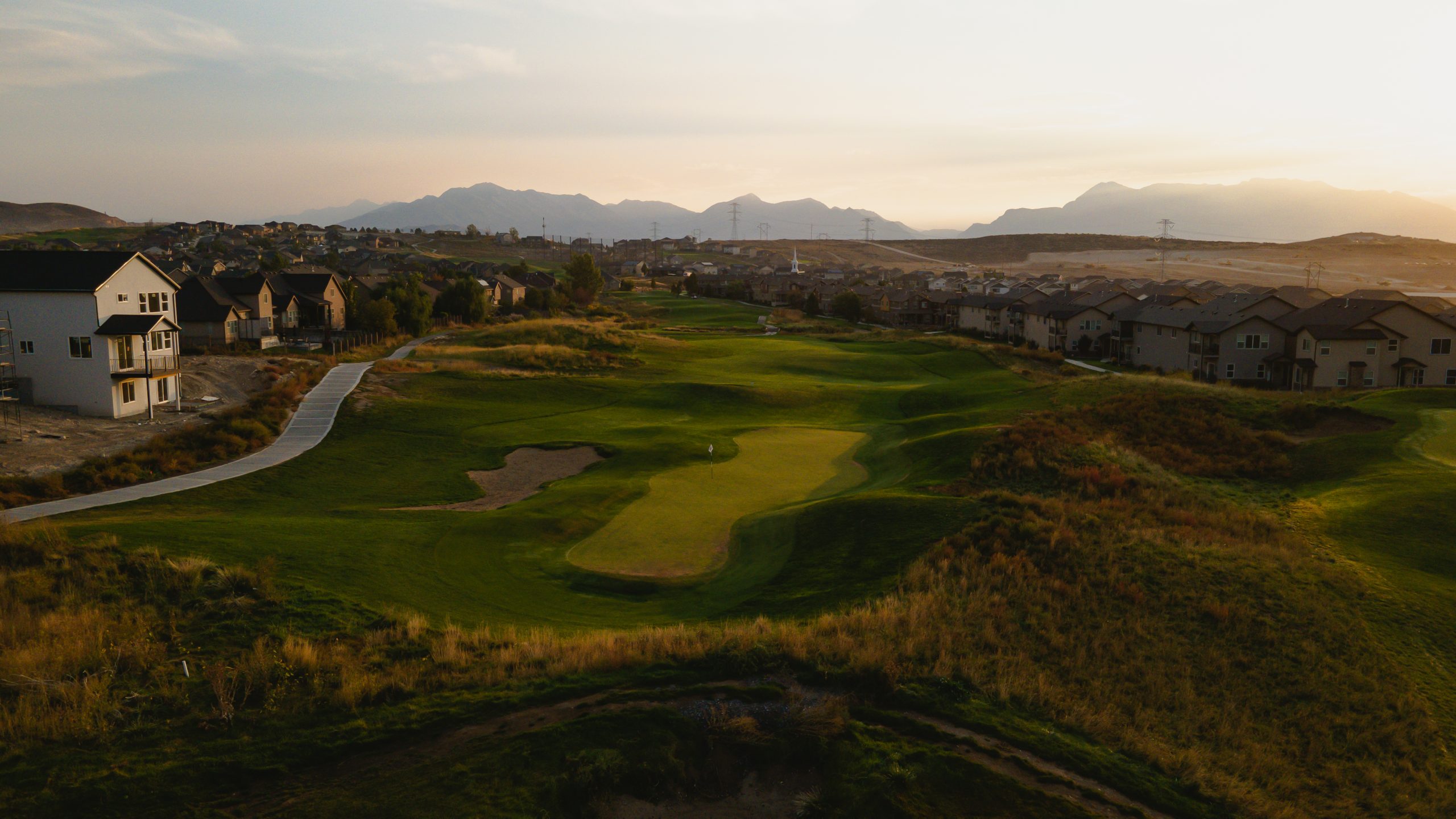 Hole 7
Hole: 7    Par: 5    Handicap: 7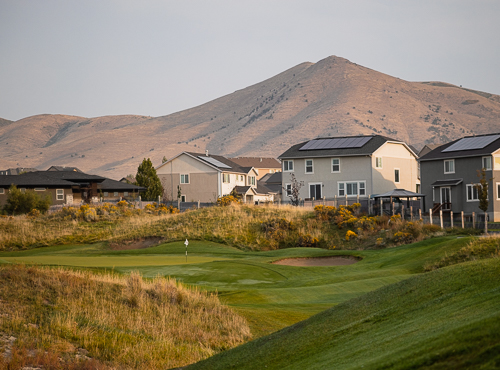 Hole 8
Hole: 8    Par: 3    Handicap: 15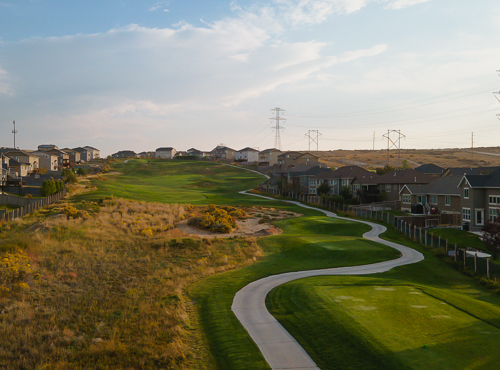 Hole 9
Hole: 9    Par: 4    Handicap: 11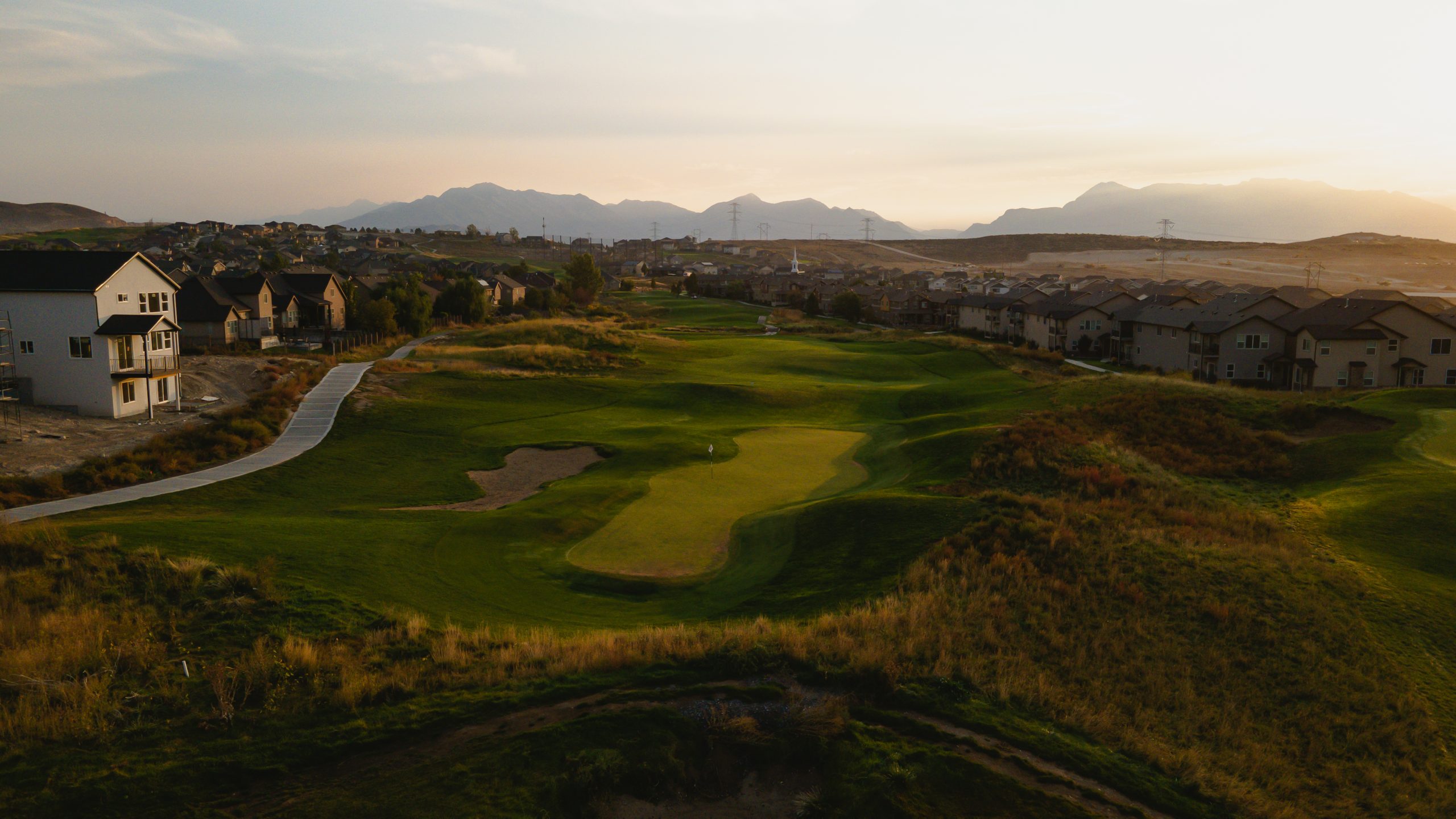 Hole 10
Hole: 10    Par: 4    Handicap: 6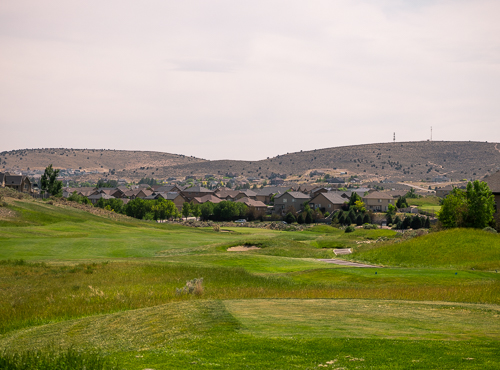 Hole 11
Hole: 11    Par: 5    Handicap: 2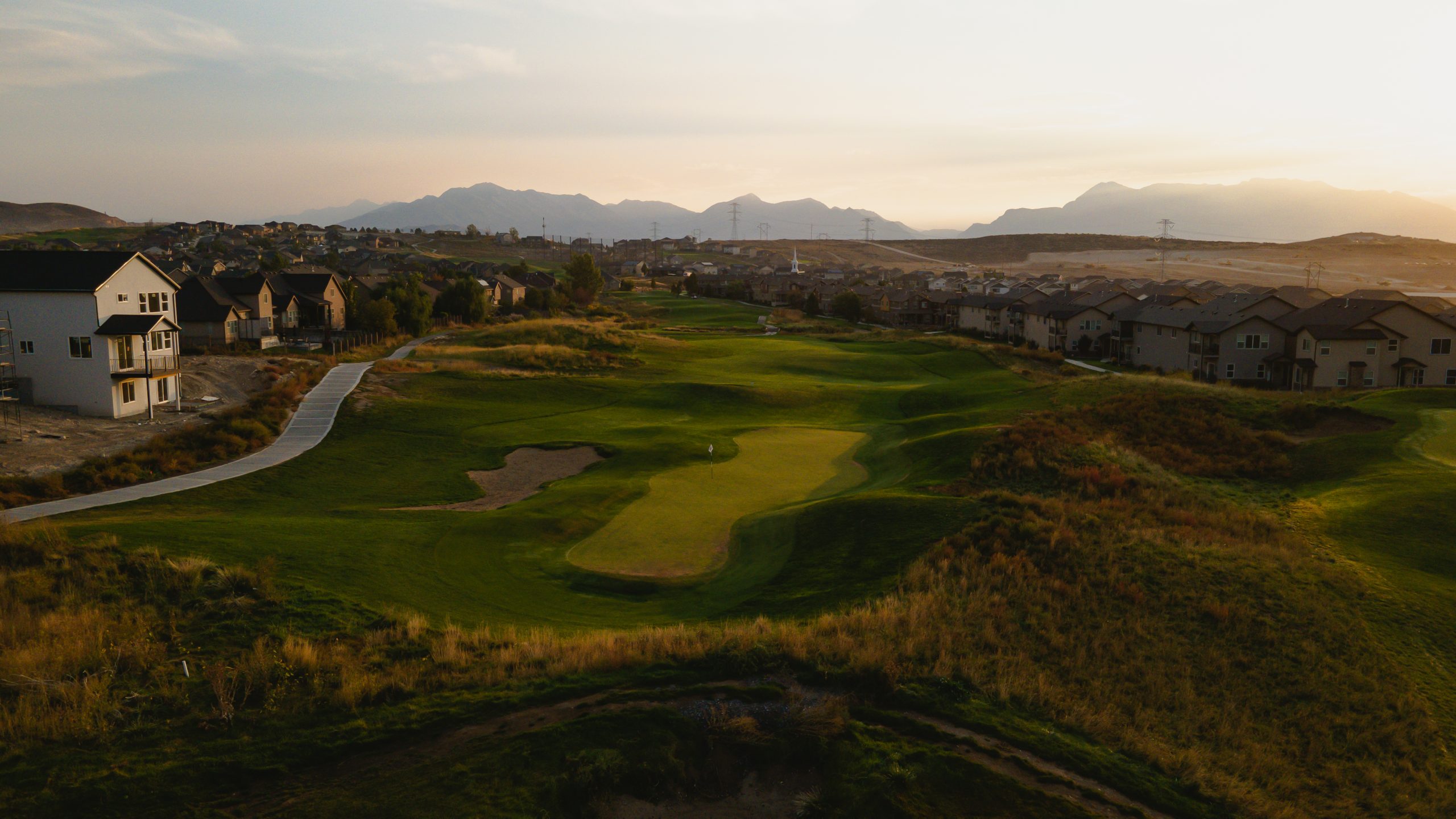 Hole 12
Hole: 12    Par: 3    Handicap: 12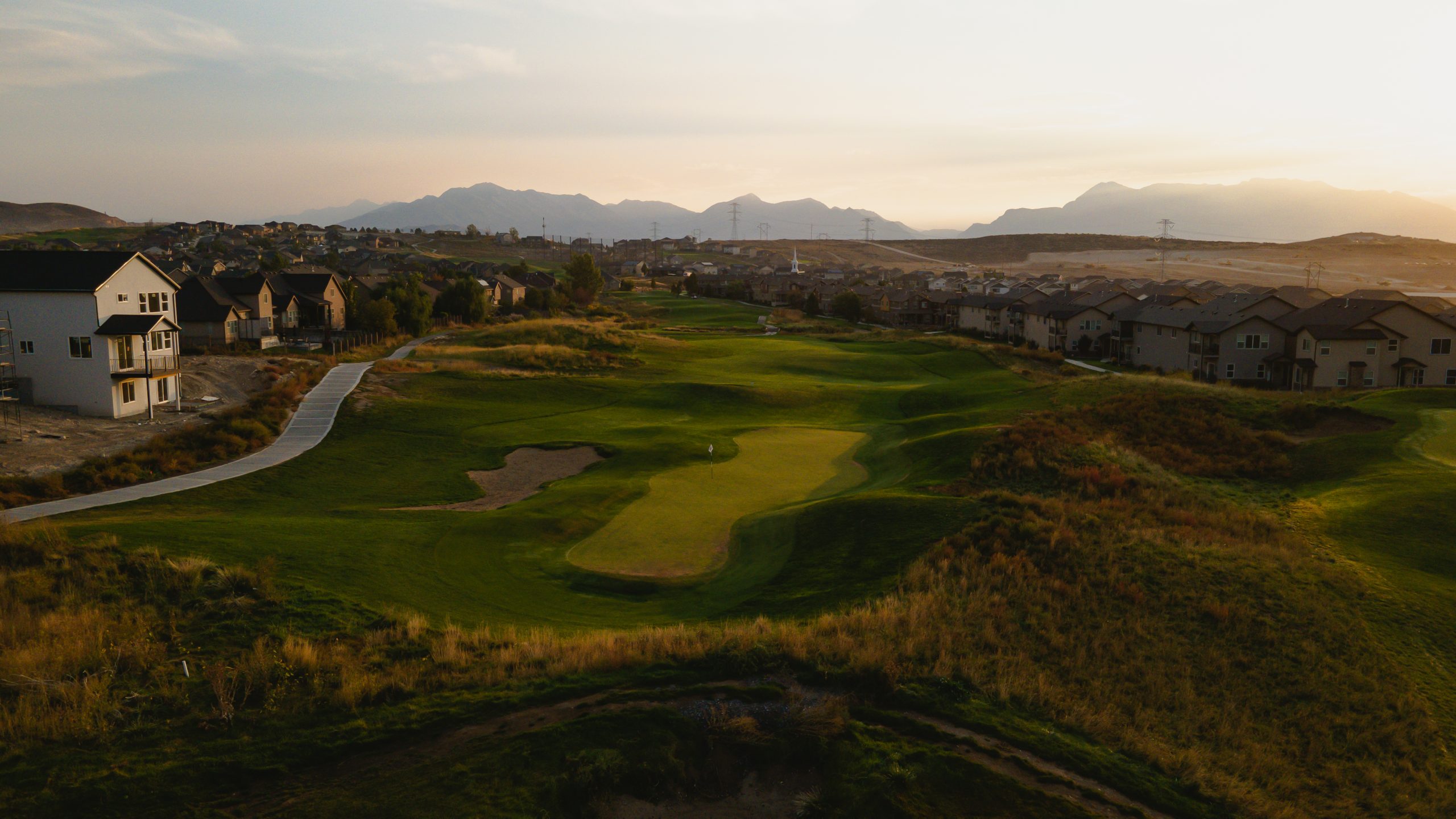 Hole 13
Hole: 13    Par: 5    Handicap: 8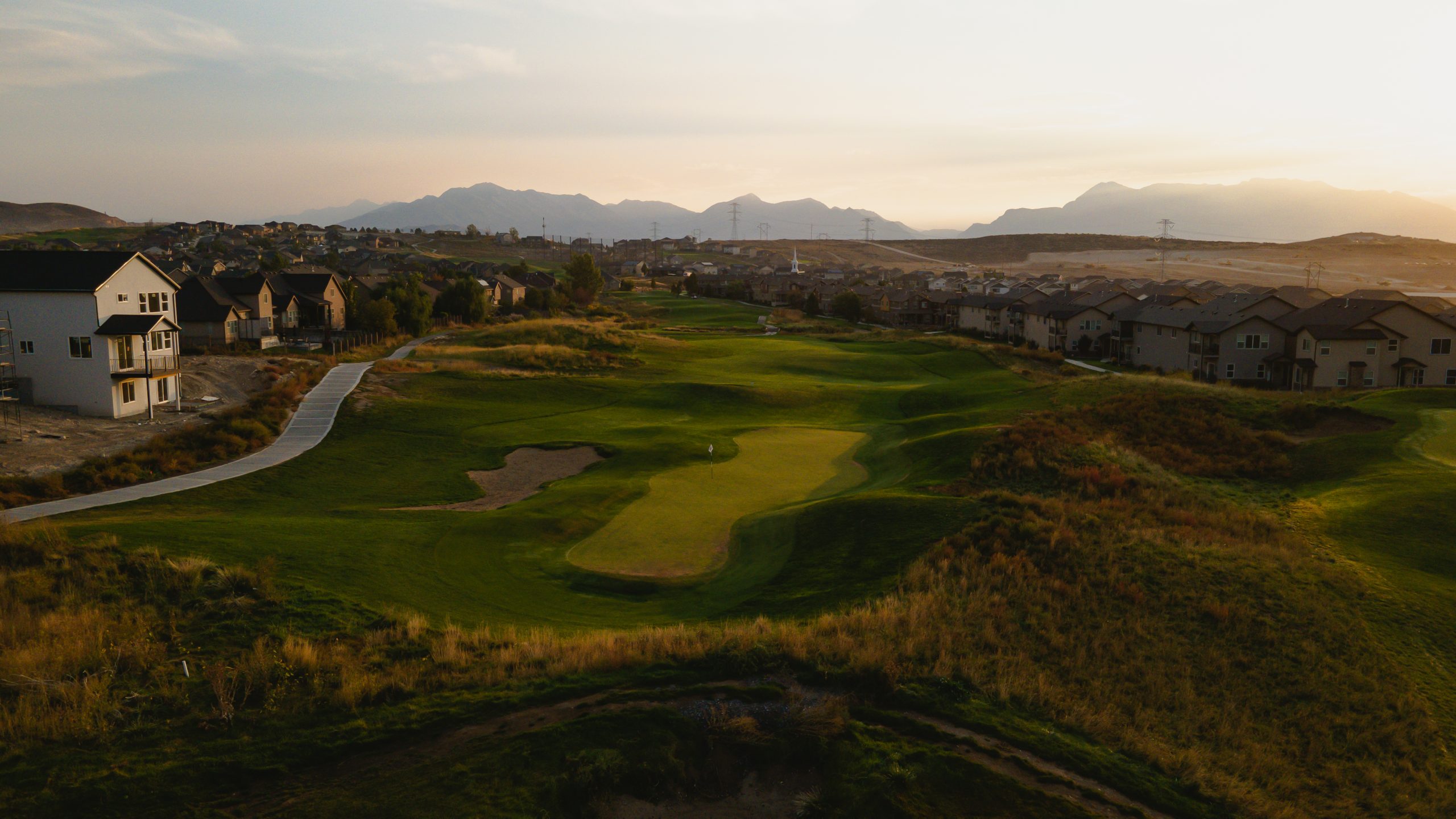 Hole 14
Hole: 14    Par: 4    Handicap: 14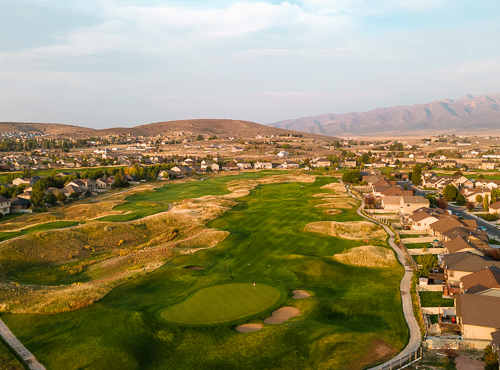 Hole 15
Hole: 15    Par: 4    Handicap: 10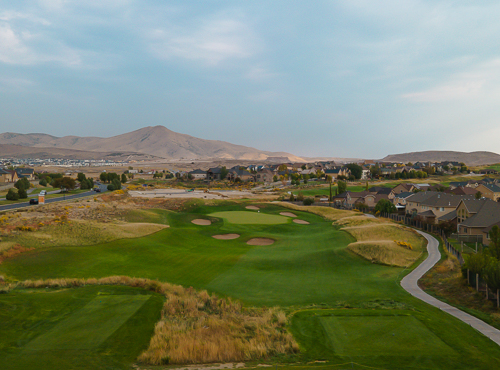 Hole 16
Hole: 16    Par: 3    Handicap: 16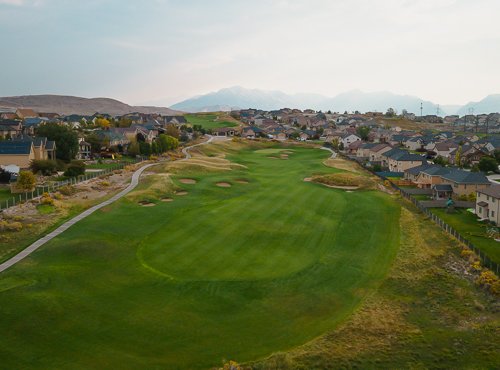 Hole 17
Hole: 17    Par: 4    Handicap: 4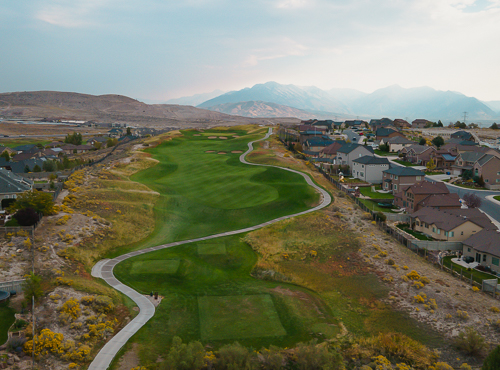 Hole 18
Hole: 18    Par: 4    Handicap: 18
The Ranches Golf Club: A links golf experience just minutes from I-15
The Ranches Golf Club is a spectacular 18-hole championship facility nestled in the hillside valley between Lehi and Eagle Mountain. Featuring a Western theme, The Ranches Golf Club offers golfers a relaxing retreat with acres of elbow room to enjoy.
Carved from the native prairie, the course's 188 acres present golfers a true links-style experience. Designed by noted architect Ron Garl, the golf course was created to play a challenging 6,861 yards from the back tees, yet offering multiple tee boxes to cater to players of all skill levels.
While the shot quality and attractive layout will keep golfers focused and entertained, it will be difficult for even the most serious golfers to avoid being caught up in the surrounding vistas. To the South is Lake Mountain. To the East towers the Wasatch Front. To the West are the peaks of the Oquirrh Mountains, and Utah Lake is visible to the South.
Amenities
We offer individual and group lessons from a PGA Professional. For your convenience we offer a well stocked golf shop for all of your equipment and apparel needs. Customers can enjoy breakfast, lunch, and dinner from the 6S Grille and order from their golf carts during a round. We have a beer license through the state of Utah, which prohibits all outside alcohol.
 Rules & Dress Code
Please repair all ball marks on the greens and fill all divots with sand in the fairway. Please keep the group in front of you in sight and be aware of your pace. Pace should be 4 hours for 18 holes. You are responsible for all damages to the course and equipment, as well as any damage that your ball causes to off course property.
The Ranches Golf Club would appreciate if men and women would refrain from wearing cut-off shorts. Men should wear shirts with sleeves (refrain from wearing muscle shirts). 
Personal golf carts or motorized scooters are not permitted on the golf course. 
The Ranches Golf Club is about 10 minutes from I-15 west of Redwood Road past Saratoga Springs. From Salt Lake County, take the 2100 North Exit to Redwood Rd. then south to Highway 73 and west. From Utah County, take Pioneer Crossing west to Redwood then north to Highway 73 and west.
Tee
Slope
Rating
Black
Gold
M Silver
W Silver
Copper
126
121
115
126
121
73.3
70.6
67.5
72.8
68.7
Tee
Yardage
Par
Black
Gold
M Silver
W Silver
Copper
7050
6500
5998
5998
5287
72
72
72
72
72
Year Built:
Designer:
Greens Grass Type:
Fairways Grass Type:
Sand Bunkers:
Water Hazards:
Yardage Markers:

2003
Steve McFarland of Ron Garl Design Group
Bent Grass
Bluegrass

Rye

128

No

225, 200, 150, 100 Yardage Markers and Sprinkler Heads Marked

Accepts Tee Times:
Driving Range:
Training Facilities:
Dress Code:
Yes
Yes
Putting Green/ Chipping Area/ Teaching Pro
Basic golf attire preferred. Will accept nice jeans, tee shirts, and hemmed shorts. WILL NOT ACCEPT CUT-OFF SHORTS, TANK TOPS OR SLEEVELESS TEE SHIRTS.
Spikes:
Rental Clubs:
Carts:
Caddies:
Walking:
Restaurant:
Alcohol:
Hours:
Available Products:
Metal Spikes Not Permitted
Yes
80 Gas Carts
Not Available
Allowed
Open for Lunch/ Beverage Cart on Weekends/Event only
Light Beer available in Restaurant to take on Golf Course
Dawn till Dusk
Clubs, Apparel, Accessories, Balls, Shoes, Socks, and much more!
County:
Homes on Course:
Golf Community:
Utah
Yes
Yes
Subscribe to Our Newsletter
Stay up-to-date with our latest news and updates
Address
4128 E.  Clubhouse Ln.
Eagle Mountain, UT 84005