Unlimited Golf
Business is done on the course, so make it the course you trust. Use a corporate membership to help improve your business. Enjoy unlimited golf at The Ranches Golf Club with golf carts included, unlimited range balls at The Ranches driving range, and unlimited golf at Millsite Golf Course with golf carts included.
Treat clients, colleagues, employees, family, and friends to golf with one foursome every day.
"Our corporate membership is more than worth it. Our clients love hitting the course with us and we love using it to show appreciation to our employees."
The benefits don't begin and end at golf. Enjoy merchandise discounts, food & beverage discounts, tee time booking 15 days in advance, discount pricing on single-use bay Simlator Lounge bookings, and event center booking.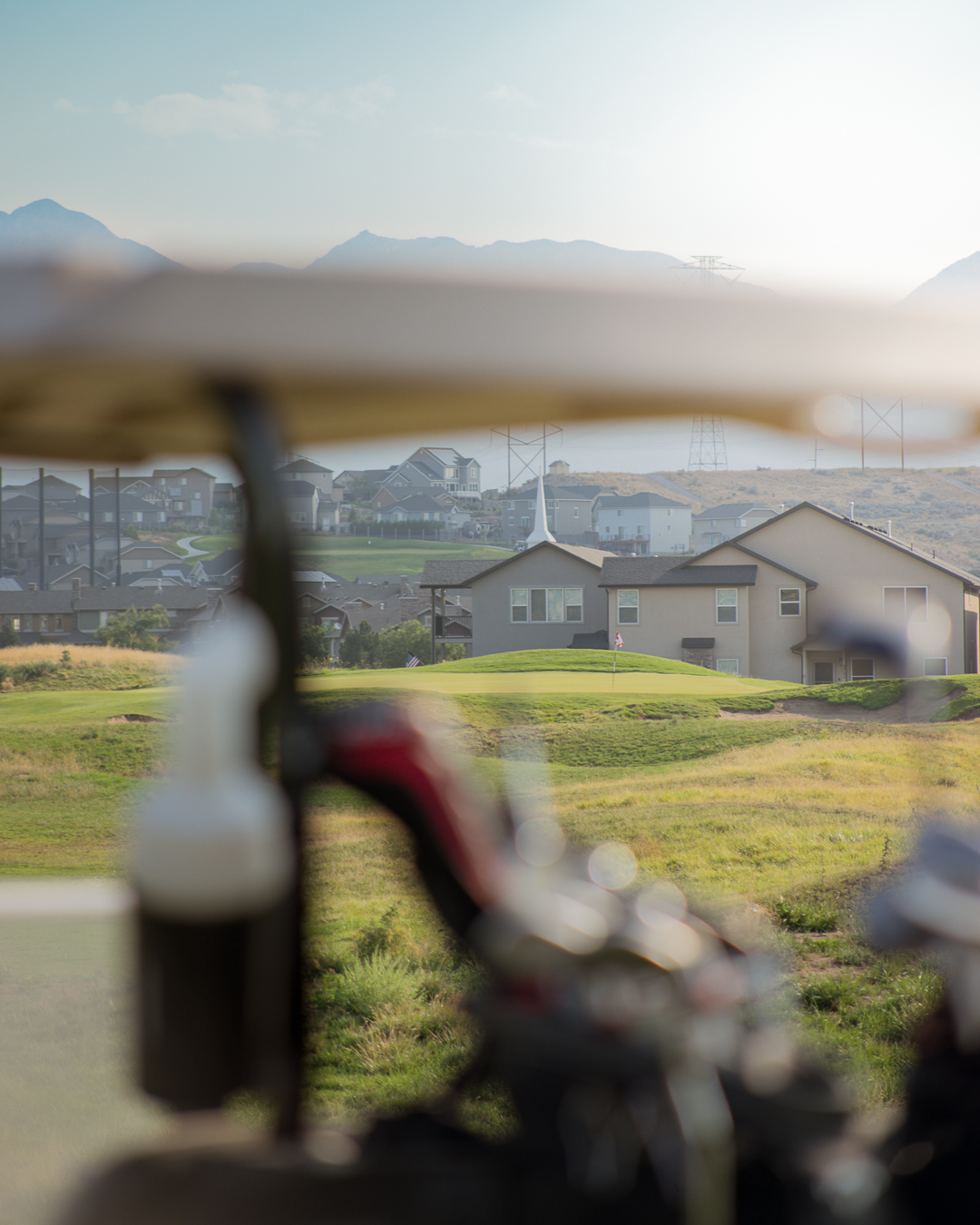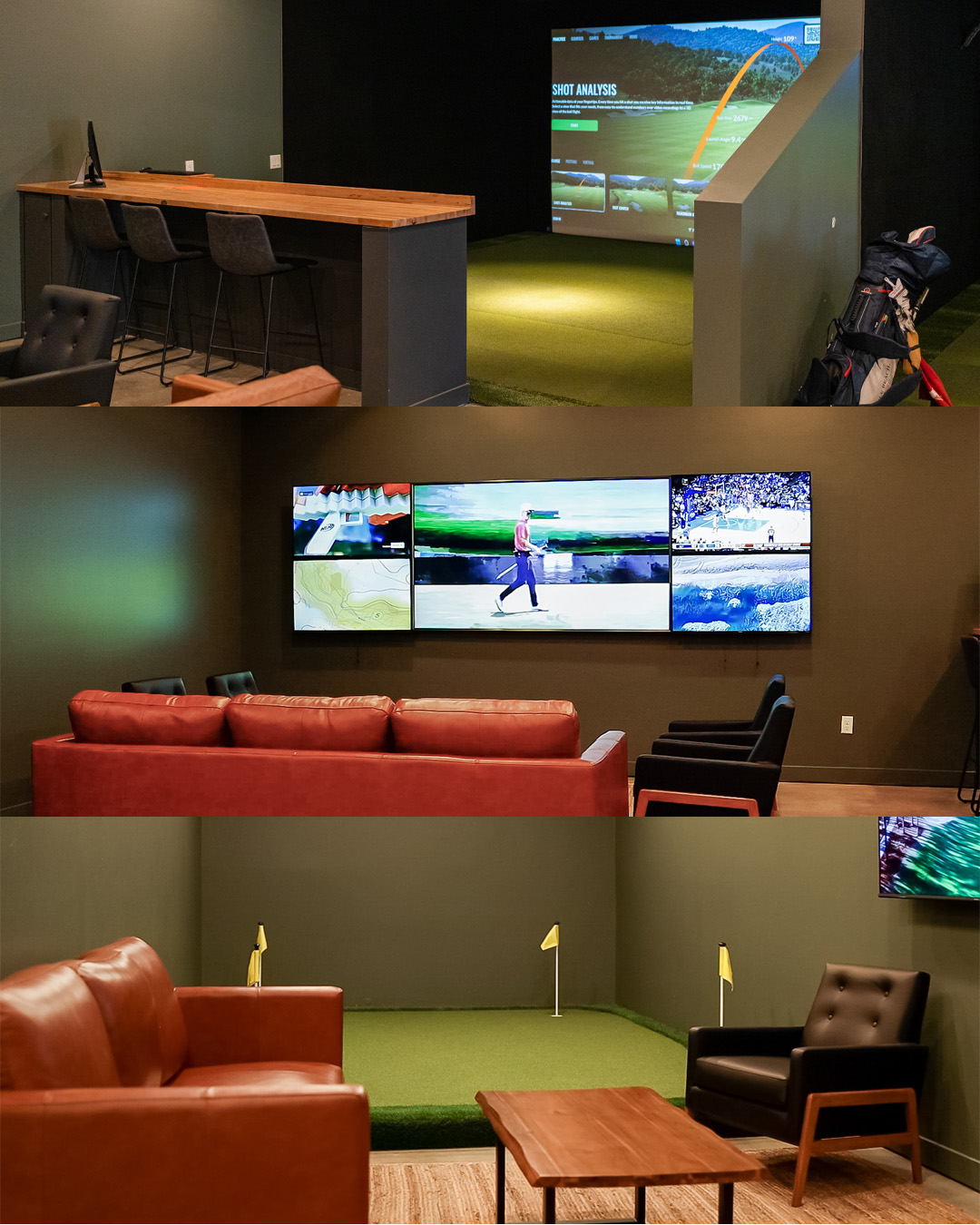 Corporate Golf Simulator Membership
Hours can be combined into full lounge rental
Unlimited bay booking (1 per time)
Monday – Friday (Open – 5PM)
20% off Food & Beverage (Non-alcoholic)
Large Banquet Room: 2,467 Square Feet
Seats 150 people
Standing 300 people
Small Banquet Room: 1,175 Square Feet
Seats 100 people

Standing 200 people
Combined Rooms: 3,642 Square Feet
Seats 250 people

Standing 500 people
Unlock your business' potential with 3,000 sqft. of incredible office space! Elevate your work environment to new heights on the second floor of this one-of-a-kind building dedicated to private meeting rooms, lounge areas, and working space. Say goodbye to dull, generic office spaces and hello to an environment where creativity, productivity and relaxation seamlessly intertwine. Impress clients with private, state-of-the-art meeting rooms that make every interaction feel like a triumph. Take a break and recharge in one of our private lounge areas, or simply enjoy a change of scenery as you work from a desk in the spacious work area. With a perfect balance of fun and productivity, this office space is your ticket to elevated success!
Unlimited golf
Unlimited golf at The Ranches. Unlimited cart at The Ranches. Unlimited Range Balls at The Ranches. One foursome per day, including holidays and weekends. Foursome can be any four people approve by the designated corporate contact.
Millsite Golf Course
Located 45 minutes south of Price, Utah is Utah's best kept golf secret. One foursome per day including holidays and weekends.
Merchandise Discounts
Discount on hardgoods and softgoods which includes golf clubs, hats, shirts, golf balls, shoes, and golf bags.
Food & Beverage Discounts
Enjoy a discount at the Ranches on food & beverage when you are out with colleagues, vendors, clients, family, and friends.
New Event Center
Host corporate events, weddings, and golf tournaments in our new event center that is currently under construction. Designated corporate event bookings included in membership depending on the membership purchased.
Corporate Golf Simulator Membership
20 hours per month in the Simulator Lounge at The Ranches. Combine hours to rent the full lounge for events. TopGolf access with unlimited bay booking Monday – Friday from Open to 5PM. 20% off food & beverage (non-alcholic). 20% off retail.
Corporate Golf Tournament/Event
Create quality time with clients. You may typically have a brief meeting with your clients, but a corporate golf day allows you several hours to strengthen relationships with existing clients and convert prospective clients into actual clients. Stand out from your competition and show appreciation to your clients and employees on a regular basis.
Subscribe to Our Newsletter
Stay up-to-date with our latest news and updates
Address
4128 E.  Clubhouse Ln.
Eagle Mountain, UT 84005
Copyright The Ranches © 2023 All Rights Reserved.